CREATING STUNNING BATHROOMS AND KITCHENS ACROSS MELBOURNE
Meet Melbourne's Designer Bathroom and Kitchen Renovation Specialists
DESIGNER BATHROOMS IN MELBOURNE
Bloq specializes in creating innovative bathroom and kitchen designs that are skillfully crafted to reflect timeless elegance. Exquisitely developed, our range of kitchen designs in Melbourne is sure to impress. With our unparalleled expertise as the leading bathroom designers in Melbourne, we can make your dream bathroom design a reality.
With over four decades of experience in designing and installing high end bathrooms and kitchens, the team at Bloq can offer you a hassle free renovation experience. We provide complete renovation service and take care of every detail to deliver outcomes that exceed expectations. Whether you know exactly what you want, have no idea, or you're somewhere in between, we'll listen to you and create something that will really impress. At Bloq Bathrooms our professionals completely oversee the fabrication and installation of designer bathrooms and kitchens throughout Melbourne's metropolitan area.
As a registered building practitioner and a member of the Master Builders Association of Victoria (MBAV), you can feel safe knowing that you're not only getting the highest level of customer service, but you're also receiving the highest quality craftsmanship. All our work is guaranteed for ten years, so you know your new bathroom or kitchen will stand the test of time. You can completely trust the service of our bathroom designers in Melbourne, for all your refurbishment needs.
You can find bathroom and kitchen reviews from some of our clients here.
IMPRESS WITH A BRAND-NEW DESIGNER BATHROOM OR KITCHEN
DESIGNER KITCHENS IN MELBOURNE
Bloq has built a reputation Melbourne wide for delivering unique designer bathrooms and kitchens. to clients who care about a quality renovation. While our designs and craftsmanship are second to none, our prices are still highly competitive, and when you consider our excellent customer service, responsive communication and friendly advice, there's no wonder so many clients continue to choose us. Thanks to our specialised, visually appealing, and functional designer bathrooms and kitchens homeowners across Melbourne can get the most out of their homes. At Bloq Bathrooms we improve the look and feel of your home with passion and precision.
We build beautiful bathrooms and kitchens that last. Enjoy quality craftsmanship that adds value and a touch of class to your home. Bloq is based in Camberwell and we're available for your bathroom and kitchen renovations right across the Eastern and inner Eastern suburbs of Melbourne, but you'll usually find our team in Bayside, Boroondara and Stonnington. For a free, no-obligation, quote about our unmatched and industry leading services feel free to call us today on 03 9021 0889.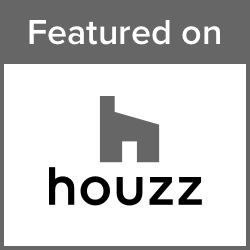 Why Bloq?
At Bloq we create bathrooms and kitchens that fit; this means that our designs fit your family, your lifestyle and your budget. It also means that we fit your project around you. With decades of experience working with contractors, we understand how all the different trades come together to create the perfect renovation that just works.
Need more reasons to call us?
Prompt Communication
Complete Management of Your Project
Attention to Detail
Experience
A Long List of Happy Clients
A Wealth of Design Knowledge and Advice
Guarantees and Warranties
We Treat Your Home & You With Respect
We LOVE What We Do!
We KNOW What We Do!
We Guide You Through the Whole Process
We Organise Everything